The Flight Attendant star Kaley Cuoco delighted her followers by sharing glimpses of her cherished family on her Instagram Story.
The latest photo featured her boyfriend Tom Pelphrey and their four-month-old daughter Matilda, captured in a serene and heartwarming moment.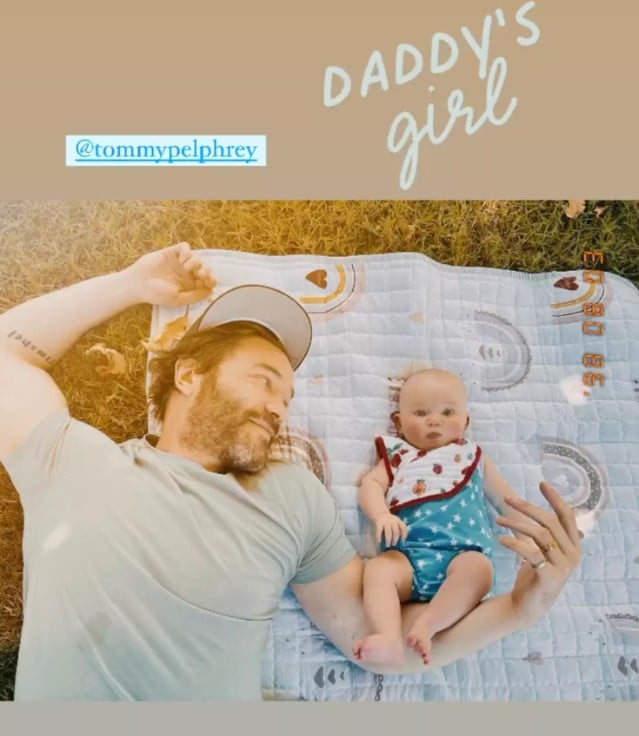 In the image, Pelphrey, 41, lay on a baby mat on the grass, cradling Matilda with tender care. Cuoco playfully captioned the photo with "Daddy's girl @tommypelphrey," adding a touch of sunshine through a filter applied to the pictureCuoco also shared endearing snapshots of herself, Pelphrey, and Matilda alongside actor David Oyelowo and his wife Jessica Oyelowo.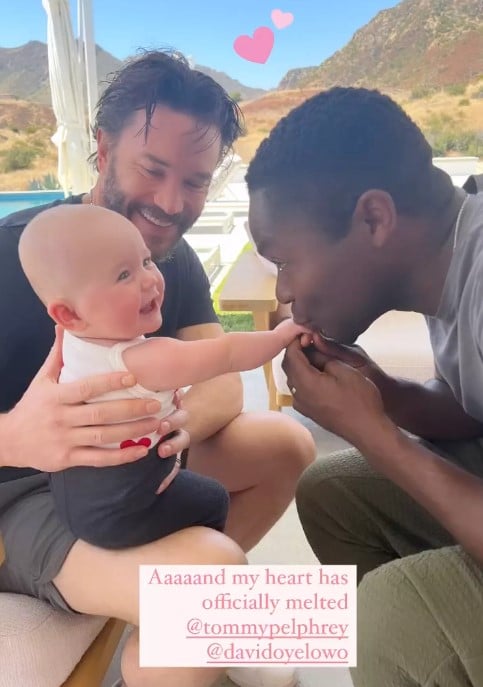 One photo depicted David, 47, affectionately kissing Matilda's hand as she sat on Pelphrey's lap. Cuoco's caption exuded adoration, "Aaaand my heart has officially melted @tommypelphrey @davidoyelowo," accompanied by heart emojis.Another photo featured Cuoco and Jessica together, with Jessica cradling little Matilda on her lap. Cuoco playfully added a "Girl Power" GIF overlay to this heartwarming snapshot.The Big Bang Theory star celebrated a significant milestone earlier in the week as Matilda turned four months old. To mark the occasion, Cuoco posted an adorable photo of her daughter on her Instagram Story.
The accompanying GIFs conveyed the sentiment, with one reading "I mean…" and another celebrating Matilda's age, "4 months."
The couple's journey was recently marked by Pelphrey's 41st birthday celebration, where Cuoco poured her heart out in a tribute post on Instagram. She affectionately highlighted Pelphrey's various roles, culminating in the "Best daddy!" acknowledgment