It's a seemingly never-ending debate among sports fans of who is the best active quarterback in the NFL.
While most folks would probably say Kansas City Chiefs quarterback Patrick Mahomes takes the cake among active NFL signal callers, you're bound to find arguments for other players among other fan bases.
The most understandable group of people to push against the idea that Mahomes leads his position group would be the other players at that position.
Cincinnati Bengals quarterback Joe Burrow has grown into one of the best in the league since being drafted in 2020, but even he thinks Mahomes is the best in the business right now.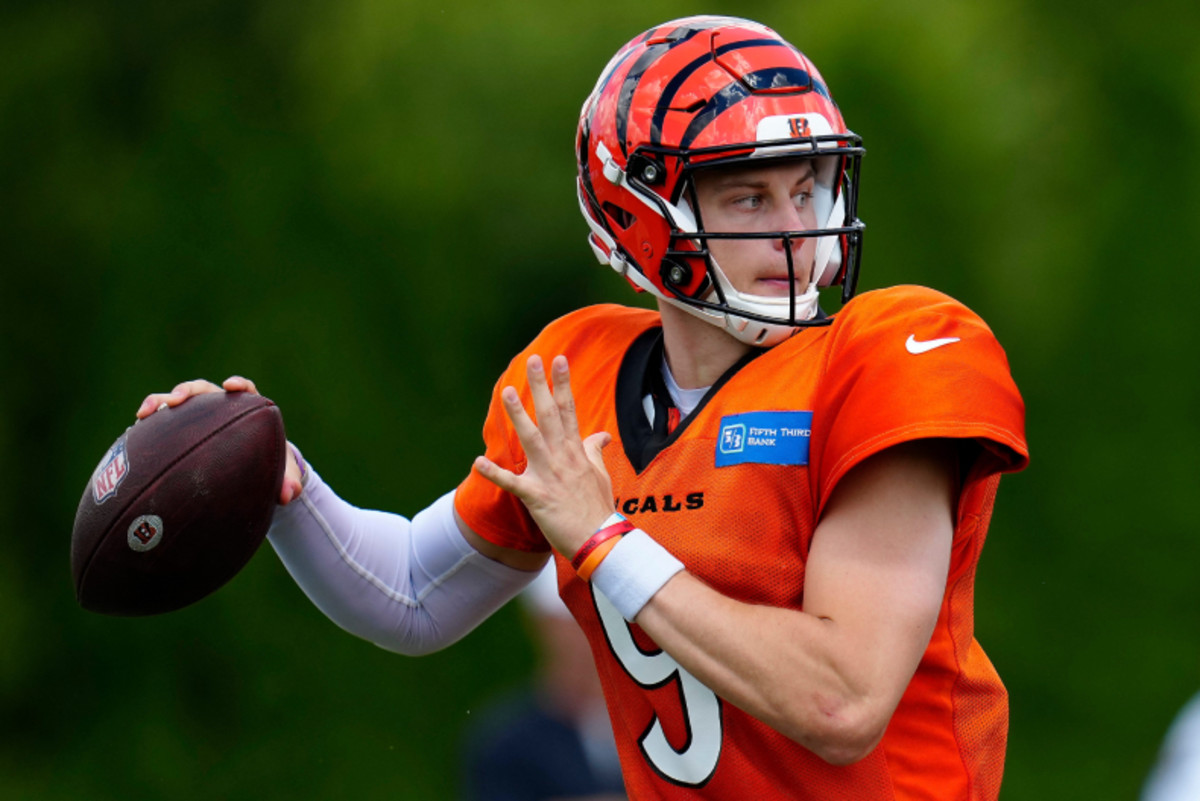 "I don't think there's any argument right now. It's Pat until somebody has a better year than he's had," Burrow told reporters on Tuesday on the subject. "He's the one to knock off."
Burrow says Mahomes is the best QB in the NFL right now:
Burrow's sentiment is surely shared with the rest of the quarterbacks in the NFL. Mahomes sits atop his sport as its best player.
It'll be that way until somebody else like Burrow takes the mantle.