On 28th June, ace gymnast Simone Biles made a splash among her fandom by sharing the news of her comeback. After two years of hiatus, the gymnastics queen is all girded up to return to her beloved arena in August with US Classic Championships. Though the news brought a hoard full of elation among her fans, there is one thing that the Olympian is concerned about – making an ample amount of time to attend husband Jonathan Owens' matches in the upcoming NFL playoffs.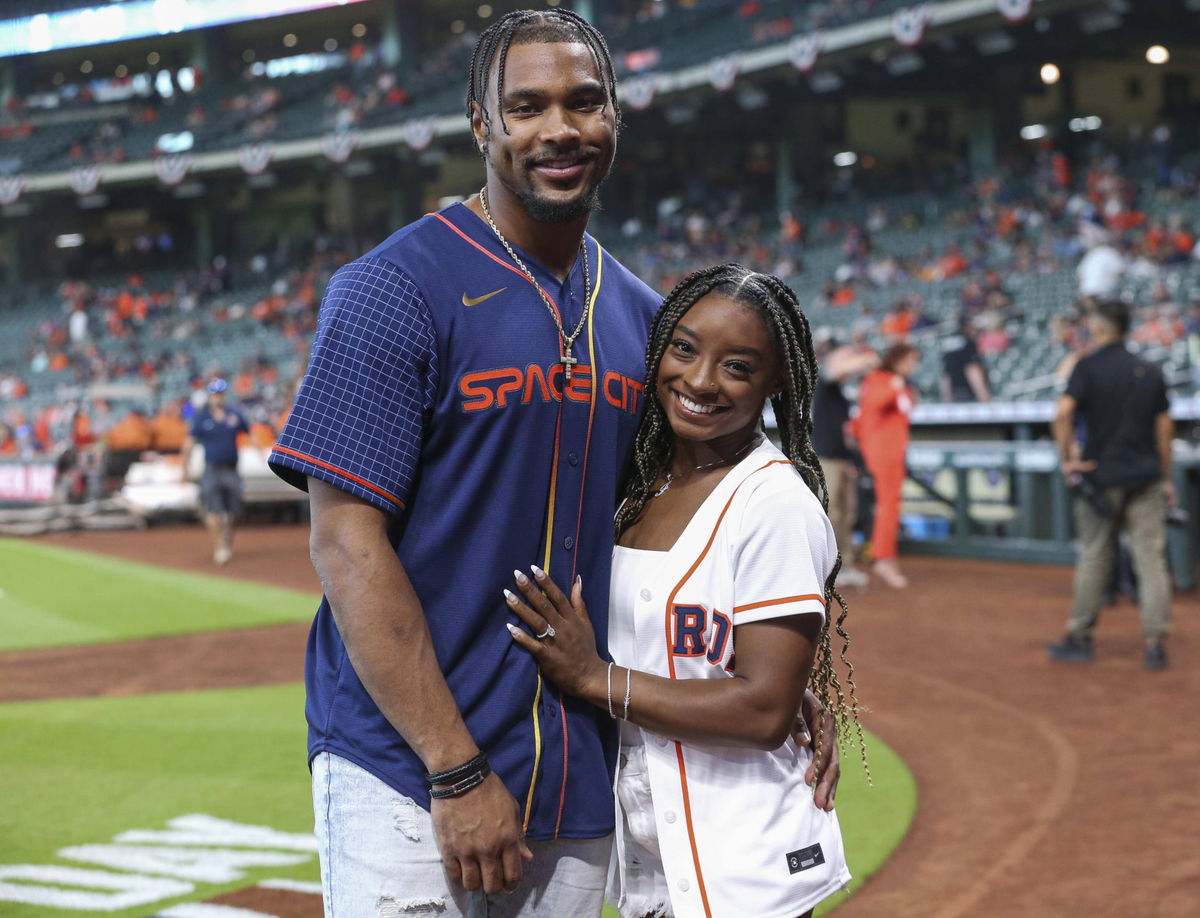 After signing an opulent deal with Green Bay Packers, the NFL safety often resides in Wisconsin for work commitments. And now with NFL season approaching, the Green Bay Packers defensive line is preparing to clinch this year's Vince Lombardi trophy. However, with her ongoing practice sessions and stringent training montage, Simone Biles is in a dilemma of how she'll manage to take some time off her schedule to cheer for her Simone Biles recently invited her followers to ask her any questions they had in a "Ask me anything" Instagram story.
A person asked Simone Biles, "How many Packers games will you be at?"Her response reflected the challenges they encounter as a couple. She replied saying, "I'm going to go to as many as my schedule allows." She added a finger-crossed emoji along with a heart. However, she didn't leave her reasons to fans' imagination.