How do you think it feels like being everyone's favorite? Well, only Baby Biles will be able to tell us once she is done stealing everyone's hearts. Ronni Louise Biles, the niece of the famous Olympic-level gymnast, Simone Biles, was born on November 25, 2022, and this 4.1lbs and 17" inches long baby enraptured everyone from the start.Blessed with a family that loves to spoil her, Ronni Louise Biles is not going to want anything in her life.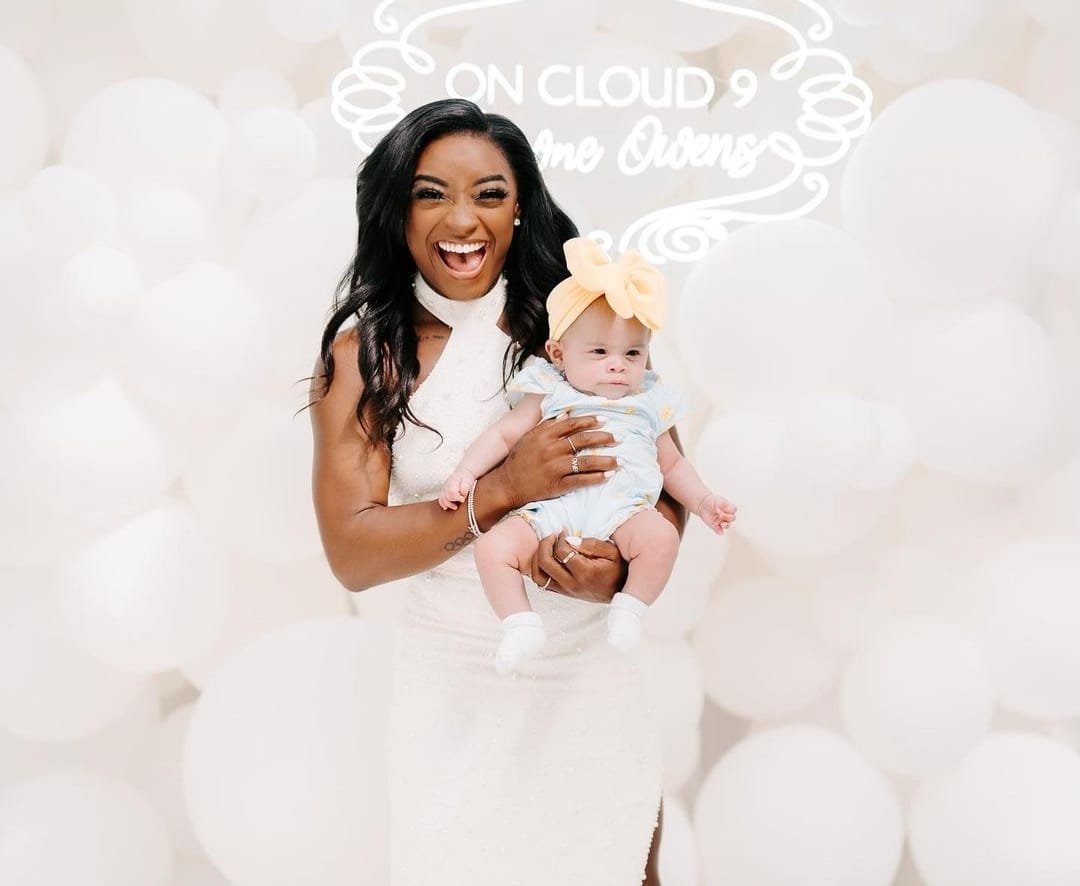 Time and again, her aunts, Simone Biles, and Adria Biles, and her mother and Simone's sister-in-law, Sammi Biles, post pictures on their social media. In a story posted not so long ago, Ronni was seen stretching like a true gymnast in the making. Just hours after that, mom Sammi lovingly dedicated another post to Baby Biles.It seems like the famous aunt is always looking for new ways to make her niece, Baby Biles, feel special. On Sunday, Sammi Biles took to Instagram to re-share a small video of her daughter watching a show on the TV. The show was selected and put on by none other than Simone Biles.
Along with the video, Sammi Biles wrote the caption, "Auntie Simone put on The Magic Show". Ronni Louise Biles was absolutely hypnotized by the TV show and refused to look away from the screen as her mother shot the video on her phone. Baby Biles looked absolutely adorable in a yellow onesie with a rainbow on it as she sat in her mother's lap. This clip comes soon after Ronni made her world-famous aunt emotional when she tried to imitate her.