Olympic gymnast Simone Biles lives a luxurious life with the best of facilities. However, there is one aspect of her daily life that she has not been able to change at all. The gymnast loves her three pet dogs, but one of them is popular for troubling her at different hours of the day. Recently, Biles shared a glimpse of her dear dog, Rambo's daily shenanigans on her social media.Yesterday, Biles took to her Instagram to share a hilarious habit of her dog. While sharing the video, the dog lover added a special note for him in her story. In her latest Instagram story, Biles was seen interacting with her fans and discussing a cell phone issue she and her husband, Jonathan Owens were facing. While she was talking about the mobile phone issue, her video also recorded a squeezing noise in the background.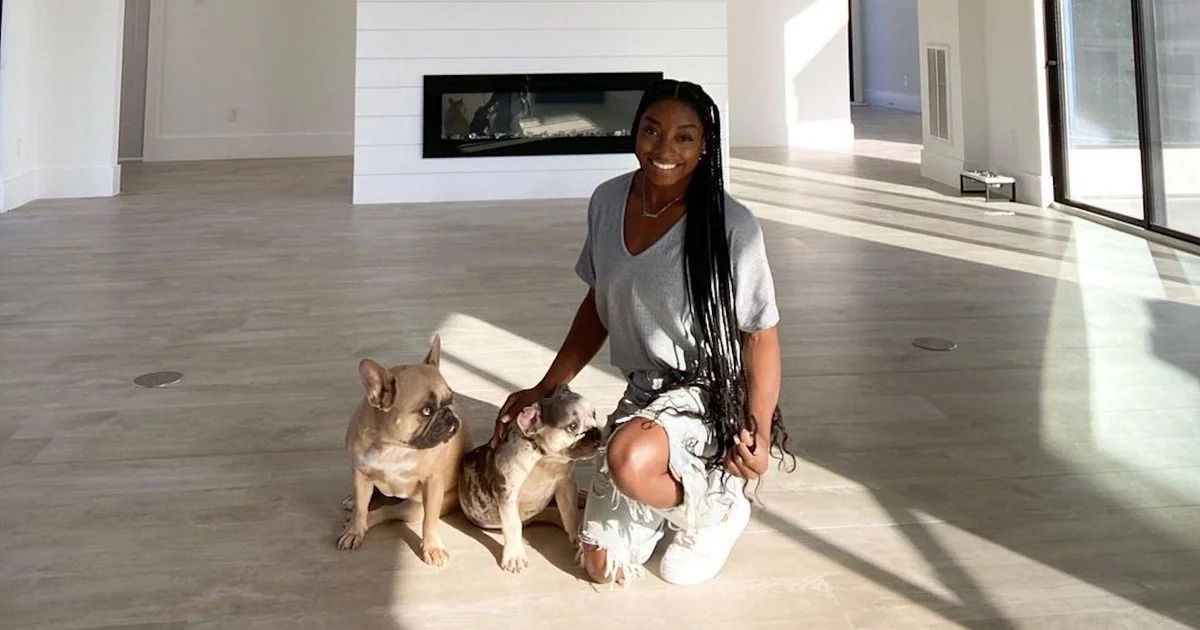 Apparently, it was her dog, Rambo who was playing with his toy and producing sounds in the background. Following this, Simone Biles captioned her story, "Don't mind Rambo squeezing his toy." Furthermore, she described how she has been tolerating his habit for a long time, "It's become his favorite hobby to disturb my peaceThis is not the first time Biles had to experience Rambo's amusing habit.
The pets have often given the gymnast sleepless nights, as both the dogs often play around and keep waking her up in the middle of the night. In fact, in some instances, she requested her fur baby to go to sleep. Simone grew up with four German Shepherds. However, initially, her parents did not allow her to keep pets.
Her biography, Courage To Sour revealed that to prove to her parents that they are capable of taking care of their pets, Simone and Adria took responsibility for their neighbor's dog. At one point, Biles's fed-up dad told her, "I'll tell you what. You qualify for Westerns this year, and you'll get your dog."