Jackson Mahomes has finally resurfaced on social media. After the Kansas City Chiefs Super Bowl victory, a string of controversies swirled around Patrick Mahomes' brother, Jackson. He was accused of assault by a female owner of a restaurant in Kansas City and was taken into custody last month.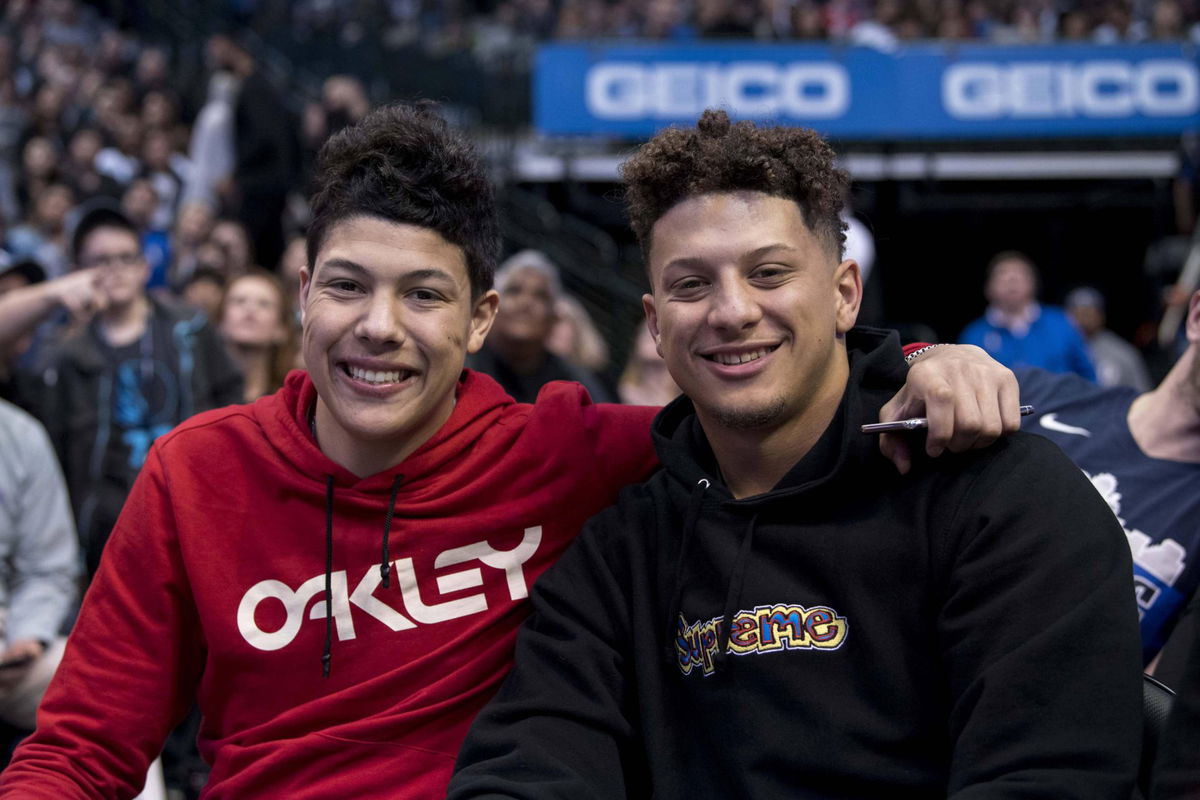 But he soon was subsequently released from Johnson County Jail on a $100,000 bondSince then, the Mahomes family has maintained a low profile and refrained from addressing his situation. Even the popular TikTok star has scaled back his online presence. Now, after a prolonged absence from social media, Jackson Mahomes has made a comeback, as announced by his mother, Randi Mahomes, and his sister-in-law, Brittany Mahomes.
The Real Kansas City Chiefs Fans page on Facebook shared a photo of the family cheering Patrick on the green field. The photo was accompanied by the caption, "Brittany, Randi, Jackson and Mia Mahomes on hand to watch Patrick Mahomes⛳️!" and the overlapping text, "The crew????." While the entire family enjoyed watching their beloved Patrick in "The Match," a few fans expressed their surprise and disdain towards Jackson.
After an absence of approximately one month from social media, the TikTok star has made a comeback online. However, his return to the online sphere hasn't been well received by some social media users. One user commented, "I'm sure they have had some talks but he's just a kid he will grow out of all that he is Patrick's family so lay off him people!!!"Another person wrote, "Is Jackson allowed in Vegas?????"
A different user remarked, "That boy Jackson in Vegas. Watch out guys and gals!!!!"
One commenter expressed their opinion, stating, "Should have left Jackson home…."