From defying gravity gracefully on the vault to framing a multitude of accolades to her wall of fame, gymnastics queen Simone Biles has got everything covered. Her outstanding accomplishments have cemented her place among the sport's greatest athletes ever and inscribed her name in sporting history.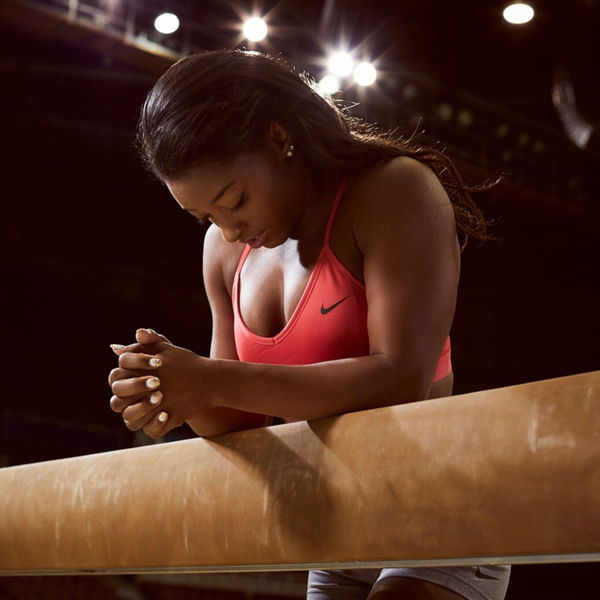 A recent Instagram collaboration between Simone Biles and Axoniuslife gave fans the reason behind her decision of dropping out. She wrote a letter to her younger self in which she subtly discussed the complexities of her prior decisions. The emotional voiceover spoke about the difficulties she encountered, saying, "Hey, Simone, this is it, the decision you've been thinking about for months. Go to college or go pro". She also invited others to share their stories of growth and resilience and to write letters to their younger selves. The focus of the gymnast's letter is a pivotal career choice she made choosing to compete professionally rather than in college gymnastics.Gymnastics has many facets and offers two distinct career paths: professional gymnastics and collegiate gymnastics. The NCAA's program for collegiate athletes is called college gymnasticIt uses a 10.00-point scoring system and places an emphasis on teamwork and flawless routines. However, in professional gymnastics, top athletes compete as full-time paid professionals across the globe.
The scoring structure is more flexible, encouraging gymnasts to execute breathtaking moves in order to achieve high scores. Gymnastics has a long history at UCLA, which is renowned for its esteemed academic programs. Simone Biles made the decision to enroll in college and pursue her passion for gymnastics by committing to the UCLA Bruins at first.