Turns out, the most significant adjustment Bieniemy will have to make in his new job is not life without Patrick Mahomes but rather life without Andy Reid — and I don't mean the play-caller. In case you missed it, Washington head coach Ron Rivera voluntarily shared an elaborate story this week that players have come to him to complain about Bieniemy's demanding coaching style. He offered plenty of details and then added: "Eric has an approach, and it's the way he does things. It's not going to change, because he believes in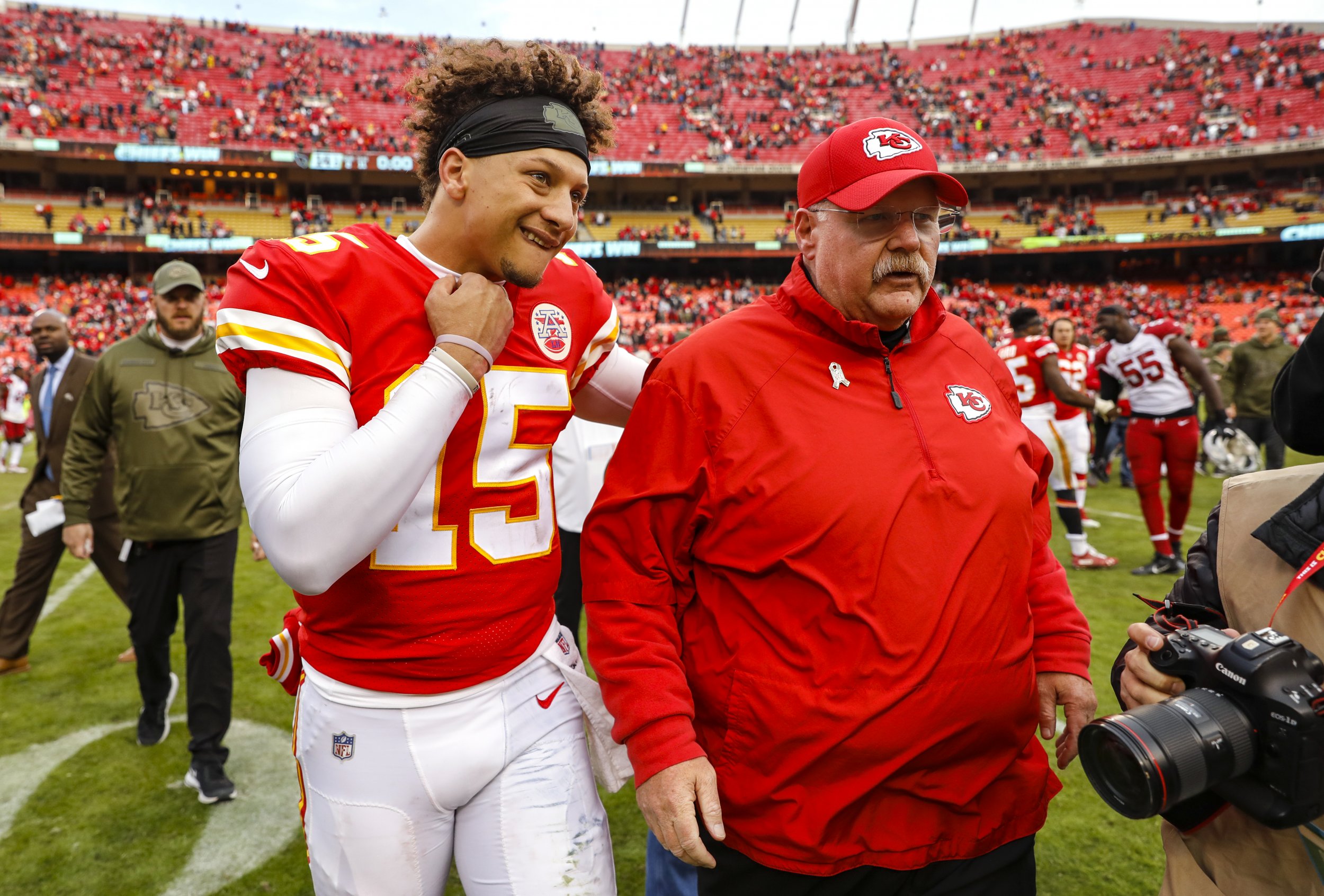 it."
that sounds like he's calling Bieniemy stubborn, it's because he is. But Rivera actually went a step farther, contrasting that with his defensive coordinator, Jack Del Rio. "Jack has his approach. Having been a head coach, I think Jack has a tendency to try to figure guys out a little bit more as opposed to, 'Hey, this is it. This is the way it's going to be.'" Life ain't what it used to be, huh?
During Bieniemy's five years as offensive coordinator here in KC, Reid served as his protective shield, the man ready to take blame but distribute credit. And there were some things to protect, which we've discussed but will get to again. Reid wasn't practically begging someone to make Bieniemy a head coach; he was straight-up saying it, and during the season, no less. And then there's this. Rivera pulled the rug out from underneath his offensive coordinator before he's even called a preseason play — outing locker room friction for no apparent reason.
Really, he outed himself. Because we all know Bieniemy's coaching style. If Rivera expected anything other than a loud, demanding personality, he failed to do his homework. This is part of what Washington signed up for when they hired Bieniemy days after the Super Bowl. In fact, I assumed it was perhaps the exact reason they signed up for it — to instill some discipline in an offense that's lacked it.
Eric Bieniemy coached a football game, his quarterback was raising a second Super Bowl trophy. The next time Eric Bieniemy coaches a football game, his quarterback will be making a second career start. That should be the premise for a column about Bieniemy's move from Kansas City to Washington: Can he develop a quarterback? Oh, but it is not.