It was 17 years ago this week that our country fell victim to the most heinous act of terrorism ever to occur on American soil.
A seemingly ordinary morning turned tragic when hijackers crashed commercial airplanes into the World Trade Center Towers in New York City and the Pentagon in Washington DC, but in the face of overwhelming calamity, hundreds of first responders ran towards certain danger.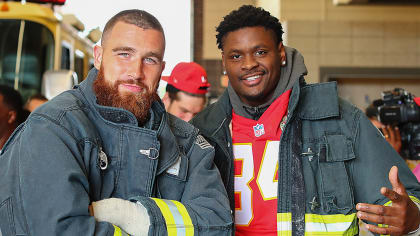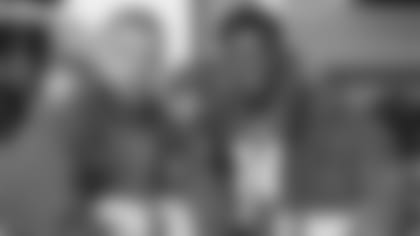 The Kansas City Chiefs sought to remember that sacrifice on Tuesday while also recognizing some heroes right here in this community with a visit to the North Kansas City Fire Department.
"Today is about remembering the first responders out there in New York, but it's also about first responders everywhere and for us to show them our appreciation for the sacrifices that they make every day," said tight end Travis Kelce. "They risk their lives to be here and to make our communities feel safe, so it's a special feeling to be out here."Just last May, individuals from this particular station were the first on the scene at a massive three-alarm fire that ravaged a 21,000 square-foot building in North Kansas City. When their community called, they answered the bell.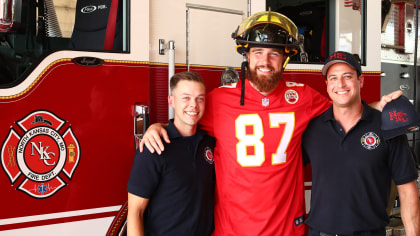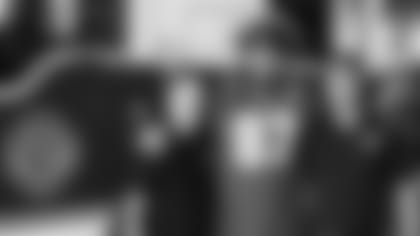 "These are the real heroes, and paying our respect to them today [of all days] is special," said tight end Alex Ellis. "This is bigger than any of us, so it was good to get out here and to see what the real heroes do out here in this world."
That included a door-breaking exercise, an activity where the players crawled on their back through tight wooden beams and a trip 100 feet in the air on a ladder truck.
"Swimming through the beams was definitely the hardest," Kelce explained. "You had to really get skinny through there and they said that they did it with some type of air pack on or something. I don't know how the heck they do it."The activities provided a sense of perspective into what the firefighters, paramedics and EMTs at the station deal with every single day.
"You learn to appreciate their job a lot more when you're trying to bang through a door with an axe or even going up on the lift on the truck. Being up there isn't easy, let alone trying to do some work," Kelce said. "They're all about working together to save lives."
And it wasn't just the players that enjoyed themselves during the visit.
"It's wonderful being able to do stuff like this," said Alexander Brock, a firefighter at the station. "It's just fun to see some of these professional athletes here – guys that a lot of us around the department look up to and watch every Sunday. We hoot and we holler and have a great time watching them, so to be able to meet them on a day like this is pretty cool."
It all wrapped up into a special afternoon, and one neither the players nor the first responders will soon forget.
"For them to let us come out here and take us up on the lifts and tell us a couple stories of things that they've been through – it's an experience that I know I'll remember for the rest of my life and something that I'll pass along," Kelce added. "It's cool just to be around people in the community, but also people that serve this community."