Chiefs superstar quarterback Patrick Mahomes is in line for two awards at tonight's ESPYs, and he and his wife, Brittany, are dressed for the occasion.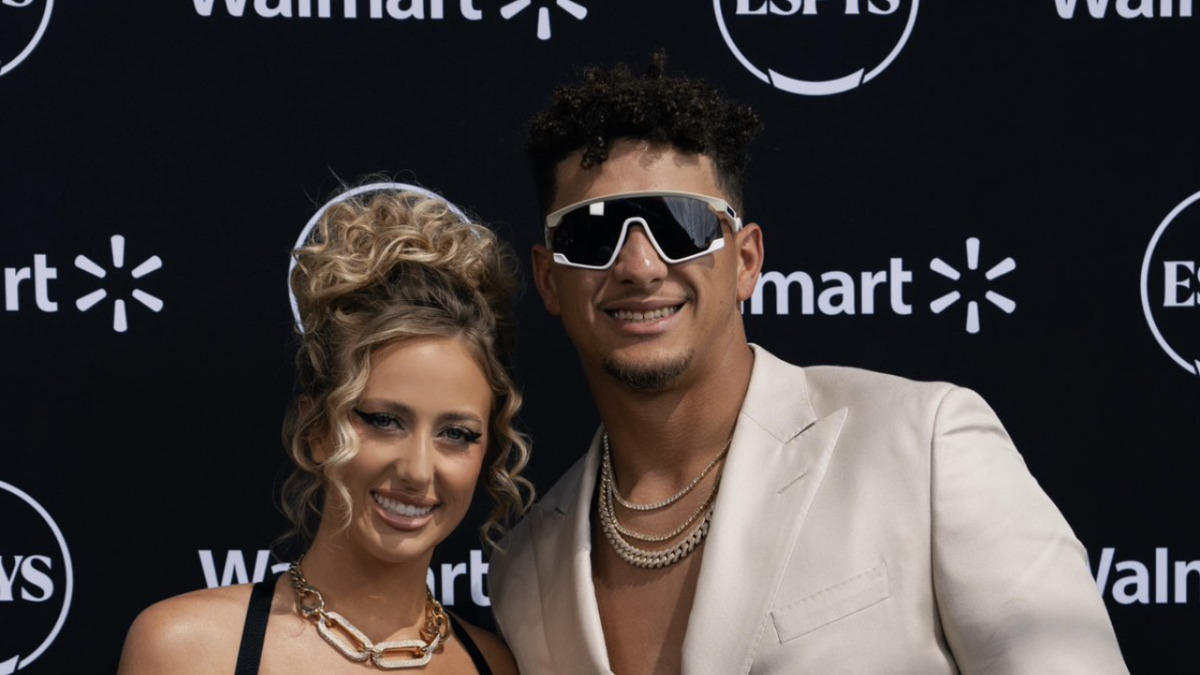 Walking the red carpet in a double-breasted tan suit, some chains and his trademark Oakley sunglasses, the couple looked like winners as Brittany accompanied him in a black Versace dress.Fans reacted to the pair's look on social media.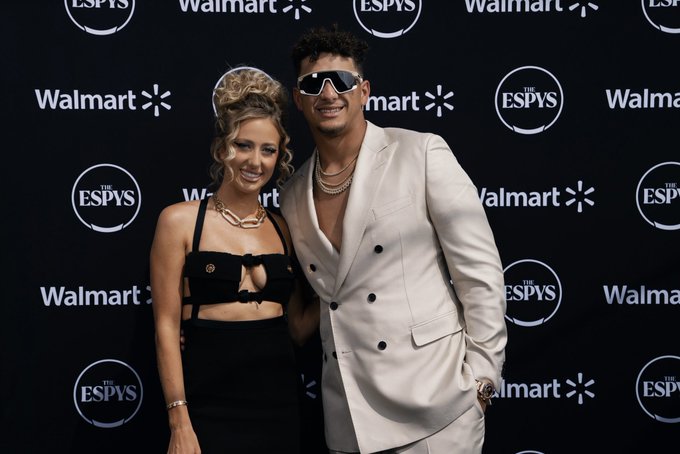 "Oh my god he quite literally owns the Broncos," a user said of Mahomes' Walmart partnership."You know… taking a picture with your girl and then saying 'at the ESPYs with Walmart' kinda insinuates some s—," a Dolphins fan laughed.
"You two are SOOO cute!!! Especially Brittany's outfit."