If you ask Carson Palmer, Joe Burrow is still the very best quarterback in the league—yes, even over Patrick Mahomes.
On one level, it's important to remember that there's just no convincing some people of the facts. You can present all of the evidence in the world or point to the fact that nearly everyone on Earth would agree with your conclusion. It doesn't matter. People can be stubborn and, as a result of that mindset, will refuse to budge from a point of view they had at one point in time.
Thus, it's not really news that someone is refusing to call Patrick Mahomes the best quarterback in the game. "Haters gonna hate," Taylor Swift sings and her given advice is to "shake it off." That's sound advice.
But Carson Palmer is a former NFL quarterback who once led the league in touchdown passes and finished in the top 5 in MVP voting on two separate occasions. Over 181 NFL starts, he threw for over 46,000 passing yards, over 2,300 first downs, and over 240 touchdowns.
That's what keeps Palmer from being treated like some Internet troll who is an ultra-homer who has given up on all reasoning. He knows what it takes to play the game at a high level, and one would think that someone from that vantage point would be able to appreciate what Patrick Mahomes can do on the field—perhaps even more than the average fan in Chiefs Kingdom.
However, Palmer was recently talking to his brother, Jordan, on a podcast called The QB Room when he began to compare quarterbacks and called Joe Burrow the best in the game. Here were his reasons why Mahomes was not the best overall.
"I know Patrick [Mahomes] is phenomenal, but I just think Joe's more consistent. He's more consistent. He's more accountable to run the system and the play that's called and not feel like, "Well, he didn't win last time and get open for me, so I'm gonna do it with my feet," and then before you know it, you're sacked for a four-yard loss because you tried to make two or three guys miss."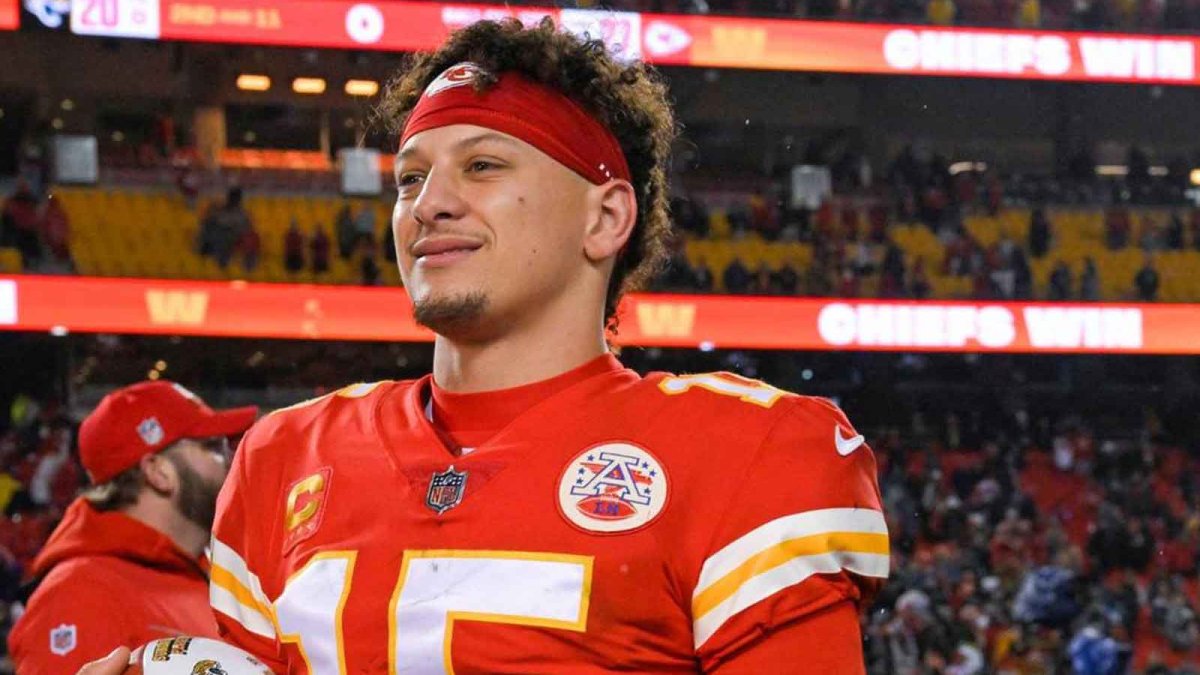 Nothing against Joe Burrow. He's a tremendous quarterback. He's top five, to be sure, in the entire NFL and he and the Bengals deserve credit for beating the Chiefs in three of their last four meetings. But Mahomes owns is chomping through NFL records through five seasons as a starter, has never played a road game in the playoffs, and is now a veteran of Super Bowl parades.
As for Palmer, it's possible to accuse him of being a homer given that he's talking about a new Bengals quarterback, but let's not forget that he was dying to get off of this very team during his playing days—to the point that he was ready to just sit out instead of playing another snap for them in the heart of his career. Hence the trade to the Raiders.
So yeah, some people just cannot be convinced. Carson Palmer thinks highly of Mahomes but also he clearly thinks he tries to do too much. Of course that "too much" factor is why the Bengals have sat at home in February the last few years, but hey, who's paying attention—at least not when you can celebrate "consistency.