Nothing spices up a cold news cycle like a hot take. And Carson Palmer has a scorcher.
Palmer, former quarterback of the Bengals, Raiders, and Cardinals, believes that the current Cincy starter is better than the NFL's present standard bearer at the position, Chiefs quarterback Patrick Mahomes.
"I think Joe is the best quarterback in the league," Carson Palmer recently said on The QB Room podcast, hosted by his brother, Jordan, via CincyJungle.com. "I know Patrick [Mahomes] is phenomenal, but I just think Joe's more consistent. He's more consistent. He's more accountable to run the system and the play that's called and not feel like, 'Well, he didn't win last time and get open for me, so I'm gonna do it with my feet,' and then before you know it, you're sacked for a four-yard loss because you tried to make two or three guys miss. Joe is just — talk about not having a weakness.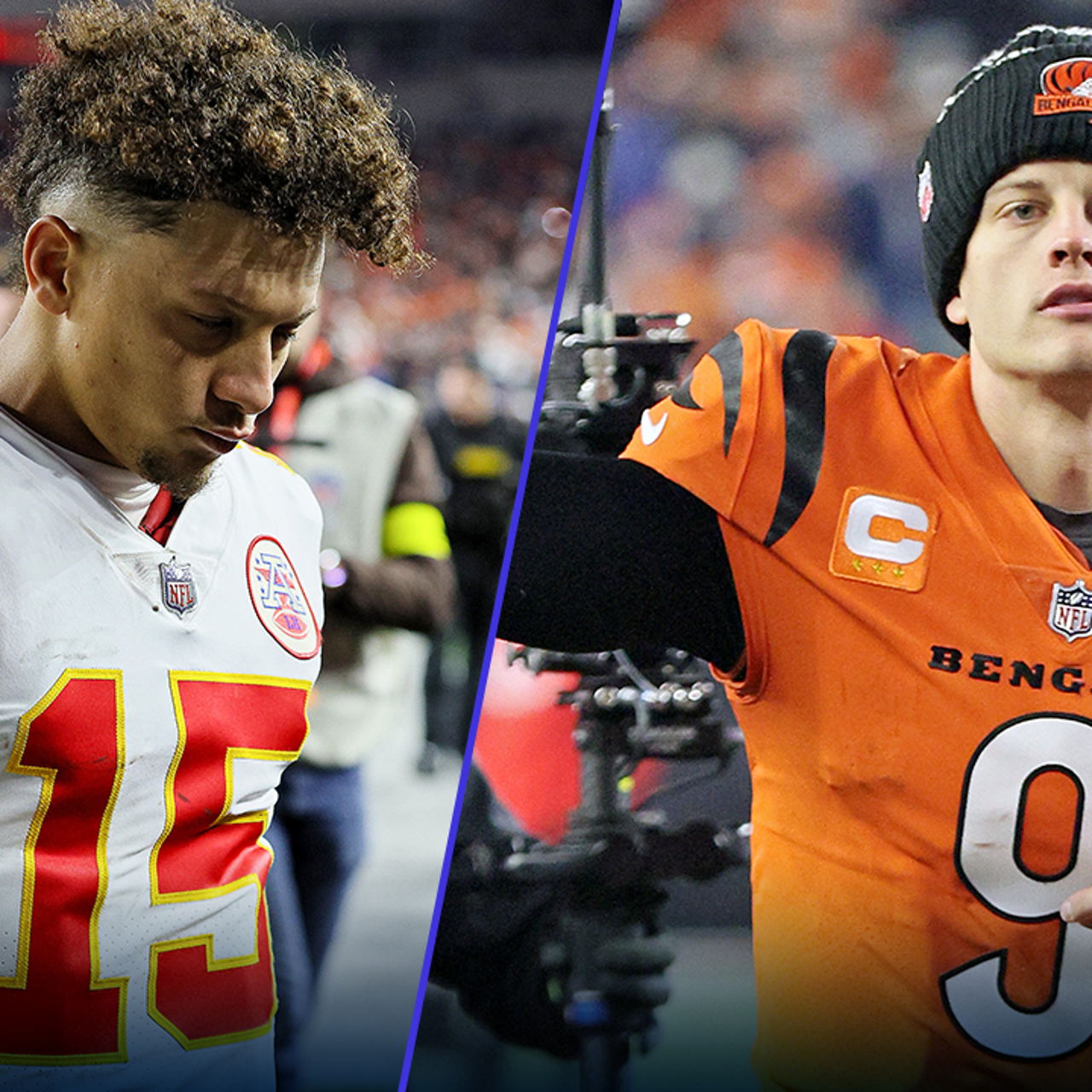 Mentally strong, physically tough, accurate, can throw it far enough, fast enough, gets the ball out quick, and then he can actually do a lot with his legs."
That remark assumes that Carson Palmer has an abundance of inside knowledge regarding the manner in which Mahomes runs an offense. Basically, Carson gives Burrow the edge because he doesn't freelance as much as Mahomes. Without knowing the system intimately, it's hard to know when a guy is doing something other than he's been told to do.
And while the best quarterbacks in today's NFL know how to turn chicken shit into chicken salad when the play that's called doesn't work, Carson Palmer is suggesting that Mahomes pivots away too quickly from the play that's called, based on an assumption that, because a player struggled to get open on a prior play, he'll struggle again on this play.
That's a high standard to put on Mahomes, especially when Mahomes has proven time and again that his approach works. Also, Mahomes doesn't have Ja'Marr Chase and Tee Higgins on the outside. If one of Mahomes's receivers has shown an inability to beat the man covering him on a given day, why shouldn't Mahomes anticipate that it will continue and plan accordingly?
While Burrow is absolutely great — and he becomes even greater in the postseason — Mahomes has the hardware. Burrow doesn't. Until one of the other short-list franchise quarterbacks in today's NFL (Mahomes, Burrow, Josh Allen, Justin Herbert, Jalen Hurts, Trevor Lawrence) get a ring, Mahomes remains the undisputed king.