For Patrick Mahomes, his winning nature is now seeping into other off-court achievements. Apart from being a 2X Super Bowl champion, the 27-year-old is on a mission to build a prolific business portfolio as well. Mahomes has had quite a few business endorsements and deals in the past few years. After all, who wouldn't want to collaborate with the QB who is argued as the next NFL GOAT after Tom Brady?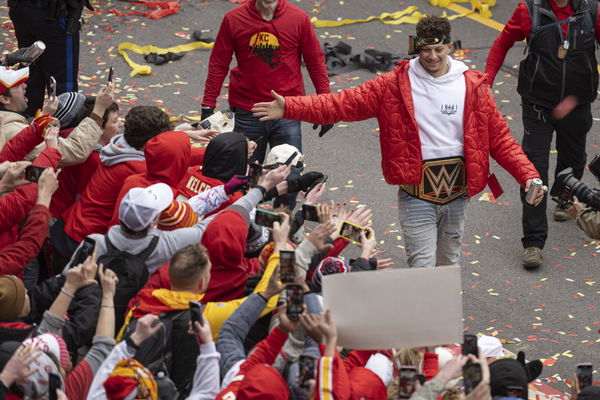 Mahomes has been a part of some significant events this offseason. The 27-year-old defeated NBA stars Stephen Curry and Klay Thompson in The Match recently in Las Vegas. Not only this, but he is also enjoying the success of being a part of the Netflix docuseries 'Quarterback'. And now, the Chiefs QB is announcing the return of the Museum of Mahomes. The 2X Super Bowl champion recently took to Twitter to make the announcement to his fans. According to one of his representatives, the new edition will have around 15,000 NFTs, with artwork inspired by his own career.
It will also include real-world collectibles like signed jerseys, game items, physical trading cards, and many more. While the price of these collectibles is yet to be released, fans can now sign up for more information on the same.Back in 2021, the 27-year-old QB was one of the first athletes to enter the NFL marketplace. He had a limited number of collectibles, which brought in sales worth around $3.7 million.
Owners of those NFTs would be able to acquire physical versions of the collectibles with the QB's signature on them. Mahomes used the same branding in 2021, but it later took place on MakersPlace, a larger Ethereum NFT marketplace. And not only this but a portion of the sales was also used by his charity, the 15 and Mahomies Foundation, to complete the all-inclusive play site project in Martin Luther King, Jr. Square Park in Kansas City.