Patrick Mahomes is back on the grind for the Kansas City Chiefs in training camp. But this has not stopped the 2X SB champion from spending time with his family. Despite preparing for the upcoming season of the league, Mahomes enjoyed the love of his family,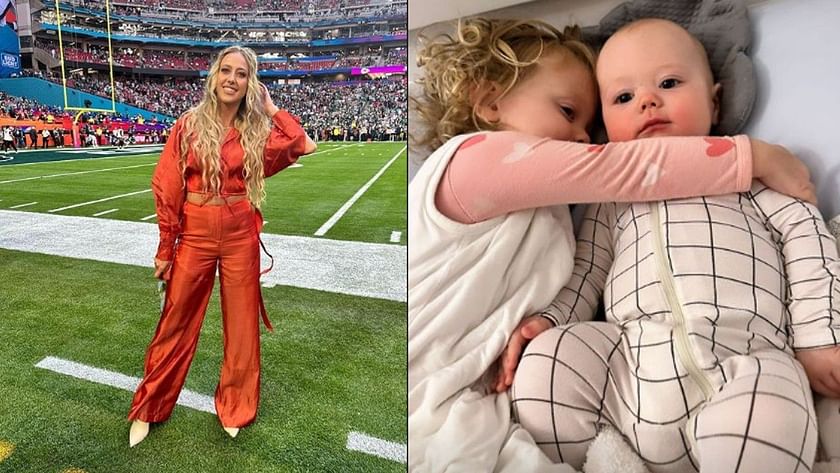 even at training camp. Brittany took to Instagram to share a post where fans saw her and their children, Sterling and Bronze, spend time with their QB father, even amidst all the trainingThe Chiefs Kingdom will now have their eyes on Patrick Mahomes for a chance at securing back-to-back Super Bowl championships.
But amidst these expectations, a two-year-old angel steals the spotlight from the QB and his wife Brittany on social media.A few days ago, Brittany shared a story of their daughter Sterling on social media. In the story, we see her looking adorable, wearing a pink cap with a white t-shirt that said "dada is my bestie". Patrick Mahomes and his wife have two kids together, Bronze and Sterling.
And once again, the 2-year-old Sterling leaves her parents in awe of her cuteness.Brittany took to Instagram to share stories about how the kids are currently enjoying their visit by their grandmother. In one particular story, we see baby Sterling sitting while smiling cutely at the camera. The wife of the 2X SB champ was left awestruck by her daughter, as she captioned the story, "The most perfect angel ????????", while tagging her husband. Patrick Mahomes reposted the story with three heart emojis, which just goes to show that he loves his children unconditionally.rior to reporting for training camp, Patrick Mahomes a trip together with his family to the mountains. He was accompanied by his wife and his two children, as they explored the vast natures and luscious green fields on the mountains. Brittany had shared stories of how the 27-year-old QB saddled up to go horseback riding, appreciating the simple joys of nature. And the family managed to create some beautiful memories before Patrick Mahomes finds himself engrossed with his commitment to football.With the new season just a few days away, the 27-year-old QB can be sure of having his family and his two beautiful children cheering for him from the sidelines. Could another Lombardi trophy be written for the 2X SB champ?