Patrick Mahomes enjoys quite the financial freedom. The 27-year-old signed a 10-year deal worth $503 million back in 2020 with the Kansas City Chiefs. This came after he won the first Lombardi trophy with the team. And apart from this, the 2X SB champion has gone on to make other notable investments in order to boost his overall net worth. Currently, Patrick Mahomes boasts a net worth of around $70 million.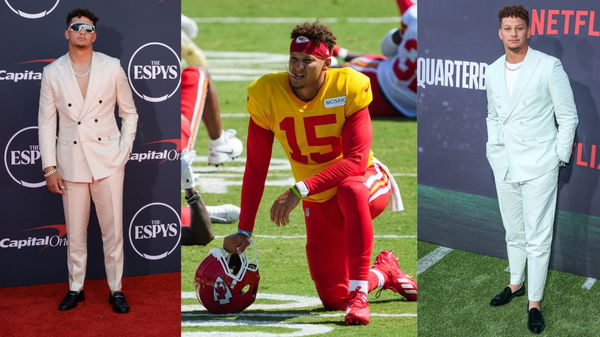 And he earns $40 million annually as a salary in the NFLThe massive 10-year deal was not the only highlight for Patrick Mahomes at the age of 24. While his interest lies in football, Mahomes' father was a famous MLB pitcher during his prime. And this developed a sense of interest for the sport in the QB from his early years. Mahomes decided to embrace this interest by becoming the youngest part-owner of a franchise in MLB history.Back in 2020, Patrick Mahomes went on to announce that he was becoming a minority stakeholder of the MLB team the Kansas City Royals.
According to a YouTube video by FieldFlix, the 27-year-old brought 1% of stake for around $11 million. It goes on to talk about how the value of the Royals has been increasing with time. The team's valuation rose by 8% since last year. And it has been tripling over the last few years. If the Royals continue to grow at this pace, then Patrick Mahomes might become a billionaire by 2030, as his 1% stake will be worth over $1 billion by then!While time will decide how the situation will pan out for the QB in one of his biggest commitments, retired NFL GOAT Tom Brady also recently added another investment to his increasing ownership portfolio.
The 7X SB champion retired from the gridiron in February this year. And ever since, he has gone on to make various investments in the world of sports. Brady invested in the WNBA, motorsports, and even in the inaugural season of the E1 electric race boat championships. The 45-year-old also announced his investment to become a minority stakeholder in the Las Vegas Aces. But the outcome of this investment is still pending because of a certain no-equity rule of the NFL. Recently, Tom Brady also announced that he invested in the English Championship team, Birmingham City. He collaborated with the club's owners Knighthead Capital Management LLC and is set to take on the role of President of the advisory board. This will mark the start of Brady's journey in the world of English football, which has seen a rise in American investors in the past few years. Priyam Hazarika is a 'freshman' at EssentiallySports. He was picked in the latest round of 'ES Draft' when we picked young writers with plenty of passion for NFL writing. Still in his early days, Priyam is driven by the words of wisdom from one of the greatest NFL coaches, Vince Lombardi: "Winning is not everything — but making the effort to win is